Published 22 August 2013
"Which wine do you recommend?" is a question I get asked at least once a week. Of course I don't have ONE wine that is my favourite; although I do have favourites for different occasions, food matches, mood, etc.
What amazes me is that people are often surprised by my response. Do people really think there is a single wine to make them happy? Clearly they do!
So apps like WineKick have real value to the average customer. This is an excellent, straight-forward, free app that suggests wines according to four categories: taste, food matching, gift or party. Each category is then split into four sections (for example, "friendly, flirty, summertime or formal" for the party category) which gives a primary suggestion for a familiar white and red, as well as a suggestion for a more exotic white and red … and a secondary choice for each too. That's 128 suggestions.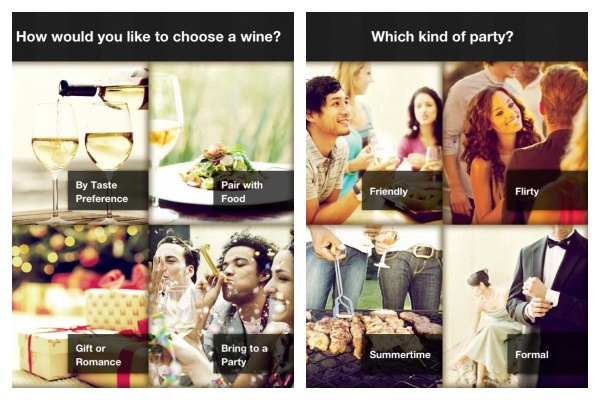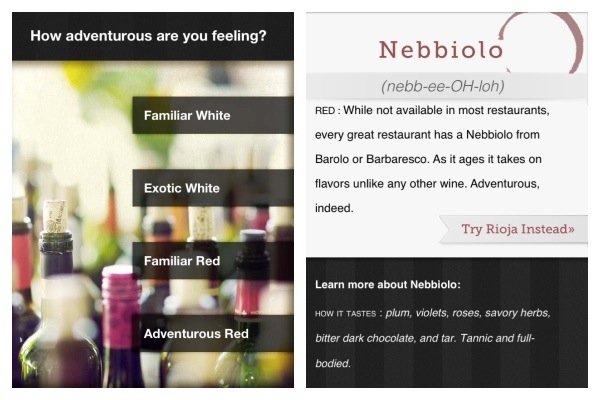 Each suggestion has pronunciation tips, typical tasting notes, information about the wine, grapes and region. For example, for the Montepulciano d'Abruzzo, it tells you not to get it confused with Nobile di Montepulciano. Its creator, Dano Qualls, says "We wanted to create something easy-to-use and beautiful that provides in-depth information about wines, wine regions, and wine pairings. We consider our app to be a success if it helps the user be as comfortable buying Assyrtiko as Chardonnay. We plan on adding more features, such as recommendations of specific bottles, reviews, wine FAQs, and perhaps a journal. The app cost me quite a lot of money to build and I haven't yet figured out a way to make that money back, so if you or any of your readers have an idea for how to recoup development costs, I would love to hear it!"
Pros: easy-to-use, good recommendations, nice level of description and information, it's free
Cons: it's a bit US-centric