Published 26 May 2012
Despite being one of the hottest days of the year so far, there was a steady stream of people turning up for the Oddbins Wine Fair today.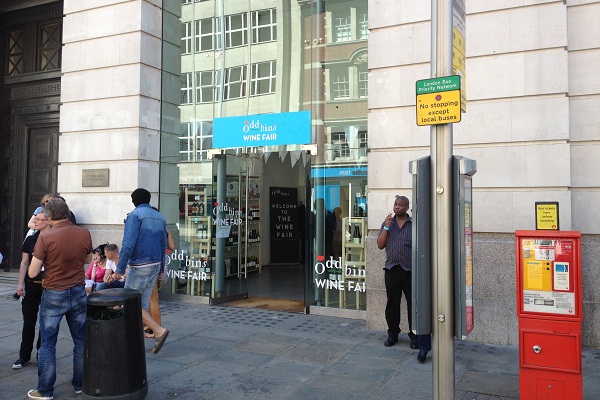 Located in a cool basement near Holborn, 65 producers are showing off around 300 wines. The highlights of my 2-hour visit included a beautiful Marlborough (New Zealand) Sauvignon Blanc from Tupari (£15.25) – that you'd be forgiven for placing as Old World – and a Vinho Verde from Quinta de Azevedo – fantastically fresh with a slight spritz and only 11% alcohol (£7.25). Both perfect for a summer picnic.
Other notable wines included Stone Rock (£8) – a Sauvignon Blanc from Bordeaux from the wonderfully charismatic Emma Sarjeant – and a Cotes du Rhone Villages from Pathier Sebastien's Domaine du Arnesque.
It's certainly got me in the mood for a crisp white once the kids are in bed.