Published 4 June 2013
I have a confession: until last month, I'd never been to Bordeaux. Sure, I've drunk lots of their wines, but I always thought of Bordeaux as big, imposing, inaccessible chateaux whose wines I couldn't afford.
Happily, I can report that Bordeaux city is not like that. It has recently gone through a period of regeneration and is now dotted with bars, cafés, and restaurants, as well as markets and artisan producers. It's a food and wine lover's heaven.
Here are 10 of my favourite things about Bordeaux:
The airport
It's annoying when you arrive for a short break and lose an hour travelling from the airport. Well, there's no such waste here: Bordeaux-Mérignac Airport is only 7 miles from Bordeaux city centre.
Cannelés
Forget croissants for breakfast, these little towers of batter (pronounced can-e-lay) are delicious. The great news is that you can have them at any time during the day and there's even a dedicated shop at the airport. But, at 193 calories per cake, it's probably best that you walk around Bordeaux rather than getting the tram!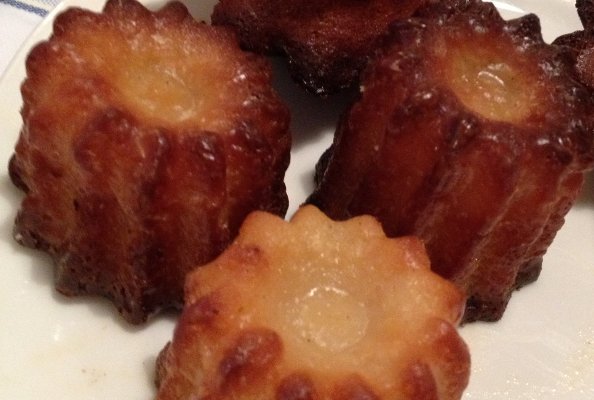 Markets
And what better place to walk to than a food market? The Marché des Capucins (Place des Capucins; open 07:30 to 12:30 daily) is a haven of every food you could want, along with clothes, and other products. In case you're arteries need more of a workout, you can buy 1kg of foie gras for €30-35.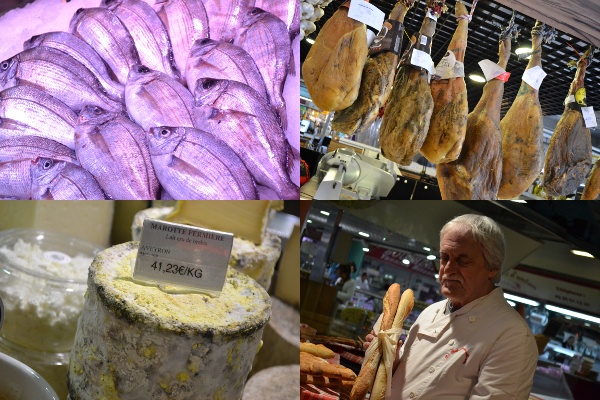 Restaurants
Being close to the Atlantic, Bordeaux has a great range of seafood. If you're a crustacean lover and fancy a bit of fun, try Le Rince Doigts (10 Place du Palais) – you won't find anywhere else in the city serving plates of fresh oysters where you can sit in a deckchair with sand underfoot!
For a more serious meal, go to La Tupina (6 rue Porte de la Monnaie) which specialises in using the finest ingredients: local, seasonal veg; traditionally cooked fish, chicken and duck; regional specialities such as foie gras and the "black pig from Bigorre".
Bars, wine shops and cafés
There's recently been a surge of new bars in Bordeaux, so expect style to accompany a wide choice of wines. I'd recommend all the bars we visited, including:
La Cuv (7 Place Maucaillou) – close to the market and stocks a wide range of wines from Bordeaux and around the world. Also runs tastings from €10 pp.
La Ligne Rouge (6 Rue de la Porte Cailhau) – a trendy bar near the Gironde river which isn't just about Bordeaux wines; their tagline is "wines of the world and elsewhere". Holds regular 2-bottle weekly tastings.
Le Saint George (2 Place Camille Jullian) – sitting on a bustling square nearby loads of boutique shops.
Boutique shops
Most cities have been over-run by high street chains, making them all feel quite similar; not in Bordeaux. An example is the excellent, family-run toy shop, Petits Pouces (3 Rue du Pas-Saint-Georges).
Cheese shop
You expect a decent cheese shop in all French cities and Bordeaux certainly has one. Fromagerie Deruelle (66 Rue Du Pas St Georges) has a vast array of cheeses, along with amazing honey and other cheese accompaniments.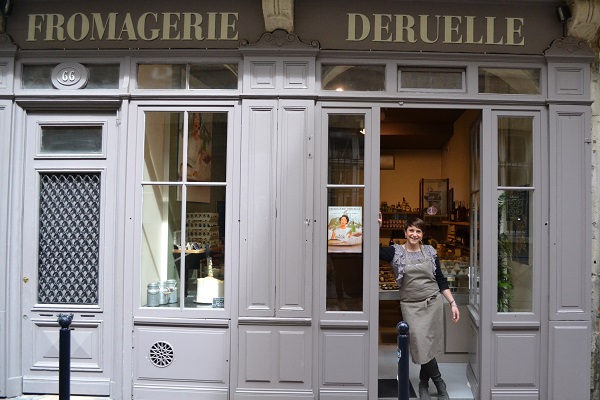 Affordable wines
It's not all about cru classé; there are loads of great quality, affordable wines to be had. Below are a few of my favourites (all prices given per bottle).
Château Doms Cuvée Amélie 2010
Graves, Bordeaux, France. €9,50 – €12,00 direct from Château Doms and La Cuv (as well as restaurants – see comments below)
(70% Merlot, 30% Cabernet Sauvignon)
Deep red. Aromatic, fruity aromas. Medium-full body, smooth acidity, medium round tannins, well balanced, moderate/flavourful power, flavours of blackcurrant and black fruit, long length.
Château Pirouette 2011
Medoc, Bordeaux, France. €8,97 direct from Château Pirouette
(50% Cabernet Sauvignon, 45% Merlot, 5% Petit Verdot)
A "very classic Bordeaux". Medium-deep red. Medium fruity aromas. Smooth tannins and medium length.
Château de Crain 2012
Entre Deux Mers, Bordeaux, France. €5.98 direct from Château de Crain
(40% Sauvignon Blanc, 30% Semillon, 30% Muscadelle)
Medium aromas of grass. A very slight petillence, beautifully smooth acidity, long length.
Château les Combes 2012
Bordeaux, France. £9.50 from Stonevine.co.uk
(90% Sauvignon Blanc, 10% Semillon)
Smoky aromas. Light petillance, low flavours, beautifully refreshing – a perfect picnic wine.
Château Doms 2012
Graves, Bordeaux, France. €6,50 – €7,00 direct from Château Doms and La Cuv (as well as La Tupina and various shops in Paris – see comments below)
(60% Sauvignon Blanc, 40% Semillon)
Medium yellow colour. Medium-powerful floral aromas. Fresh acidity, good body. As someone with us said, "New world Sauvignons should try to be like this."
Château Relais de la Poste Cuvée Malbec 2011
Côtes de Bourg, Bordeaux, France. €9,92 direct from Château Relais de la Poste
(100% Malbec)
Opaque red/purple. Low-medium aromas. Quite a light Malbec, with low-medium round tannins.
History
Bordeaux's status has fluctuated in the past and its various rulers (including the Celts, Romans, Vandals, Visigoths, Franks and – more recently – the Nazis) means there is a wealth of history to be had. The city's high points include the marriage of a local girl, Duchess Eleanor of Aquitaine, to Louis VII of France and then to King Henry II of England (she was also mother to Richard I) in the 12th-Century, as well as the golden era Bordeaux experienced in the 1700s when most of the buildings that you see today were built.
The people
Most importantly, the Bordelais are fun, friendly and welcoming. Not once did I get a "French Shrug" or ever feel that they weren't trying to help me have a good time. What more could you ask for?
I was invited to Bordeaux as a guest of wine consultant Olivier Dauga, but I received no remuneration other than flights, accommodation (I stayed at Maison Fredon), food and drink. All opinions are still my own.