Published 26 November 2011
Champagne is probably the most famous wine region in the world. In the UK alone, Champagne accounts for annual sales of over £1bn, or 7% of all UK wine sales [Source: Datamonitor, 2010]. Most Champagne is made using a blend of three grape types (Chardonnay, Pinot Meunier and Pinot Noir), although some styles use only one or two of those grape varieties. It is created using the most labour-intensive and expensive method of producing sparkling wines (known as the 'Traditional Method'), which results in a smooth, luscious sparkling wine.
It is our favourite drink for celebrations: from weddings to Formula One podiums. Quite simply, we just can't get enough of it. Did you know that three times more Champagne is sold in December than any other month of the year?
In contrast, all other sparkling wines account for only 1.7% of total UK wine sales (£260m in value). This includes wines such as Prosecco, Asti, Cava and all other wines made to the same exacting standards as Champagne but, as they're not from that little area of France, aren't allowed to call their wine "Champagne".
One such region is Franciacorta in Lombardy, Italy. These wines are made from the same three grape types (again, different styles using different blends). They are also made using the Traditional Method. But these wines are unknown to most of us. I'd certainly never heard of Franciacorta until the region was chosen as the venue for the 2011 European Wine Bloggers Conference.
What does it taste like? Like Champagne, it varies from producer to producer. But, from the wines I tasted this month, I found:
Most had small bubbles (an established sign of a well-made sparkling wine)
Nearly all had a good level of acidity (like Champagne) – especially in the finish (that is, after you'd swallowed it)
Some had bready notes that are quite often found in Champagne (this comes from leaving the dead yeast in the bottle whilst the wine ages)
Some are really fizzy, whilst others have a more delicate froth (the proper term for this is "mousse" – the former being described as an aggressive mousse, the later as a creamy or delicate mousse)
There's not a lot of difference in price
So, if these wine regions produce such similar wines, why is Champagne so famous, yet Franciacorta so unknown? Why does Champagne sell over 200 million bottles every year, yet Franciacorta sell less than 10 million?In short, history and marketing. Champagne has over 300 years of history and has been popular with the British for centuries; Franciacorta has only been producing sparkling wine since around the 1960s. Champagne also spends a phenomenal amount of money promoting its wines as a luxury item; Franciacorta doesn't.
As a result, I don't see how Franciacorta can get a foothold in the market to bring their wines out of obscurity. Our bond with Champagne (especially in the UK) is just too strong – especially when there is no differentiation in price to draw us away. Prosecco, another Italian sparkling wine, has got into the mainstream because it has this USP: it uses a cheaper method of production, therefore it can hit a lower price point – although pricey versions do exist. But with small production levels and an expensive production method, this is not a viable option that is open to Franciacorta.
Maybe this obscurity is their angle. Maybe it should promote itself as the unknown quality sparkling wine. I can see the ad campaign now: "Are you a wine snob who likes drinking Champagne, but wants to impress friends by serving wines they've not heard of? Franciacorta, as luxurious as Champagne, as rare as a nun in a bikini".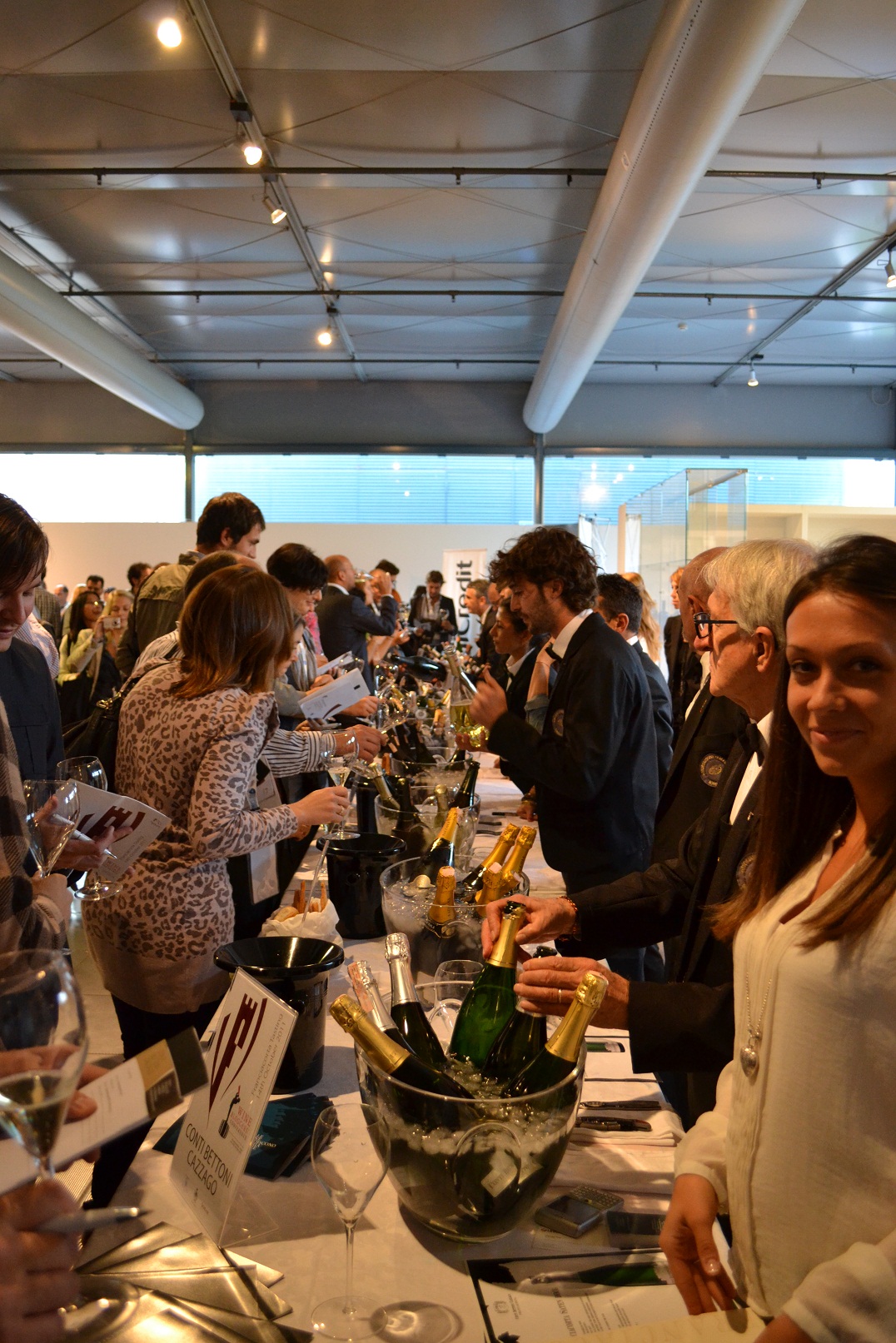 Want to try some? As you might have gathered, there's not a lot of Franciacorta available in the UK, but I've tracked down a few for you to try. I'd love to know your thoughts.
UPDATE: Since writing this, Vini Italiani has launched and stocks a huge range of Franciacorta. Thanks guys!
Vini Italiani which is a 100% Italian wine store in London who tell me that they stock loads of Franciacorta: Fratelli Berlucchi, Il Mosnel, Bellavista, Ca del Bosco, Cavalleri, Monterossa (23 in total!)