Published 30 July 2014
Which state in America am I?
The first vines were planted here in 1825 by the Hudson's Bay Company
I have more glaciers than any other state.
I do not levy a personal income tax

amazon.com

is based here

Jimi Hendrix was born here
Starbucks was founded here
The world's richest man, Bill Gates, lives here
The answer is … Washington State.
Until recently, I knew little about Washington state. I did know that it was is the northernmost of the West coast states and that the capital of the USA, Washington DC, is not part of the state. In terms of wine, I knew very little.
My excuse is that I don't think much of the "good stuff" gets over to the UK. The US has a vigorous domestic market that means the output from small producers is snapped up and negates the need for wine makers to consider the export market. So I tend to steer clear.
However, Amathus sent me some wine recently and it knocked my socks off. I ordered 12 bottles immediately. Furthermore, I tend not to buy Cabernet Sauvignon (unless I'm intending to cellar it for 20 years), but this was made from 100% of the grape. Have I lost my mind? Is it just me who likes it?
No. I've had it inspected and verified by a number of regular 'punters' too, and they all agree that the wine, from Gordon Estate, is really very good. It has a deep ruby colour, powerful aromas of strawberry, and black fruit flavours. At just over £16 per bottle (when you buy 12), this is amazing value.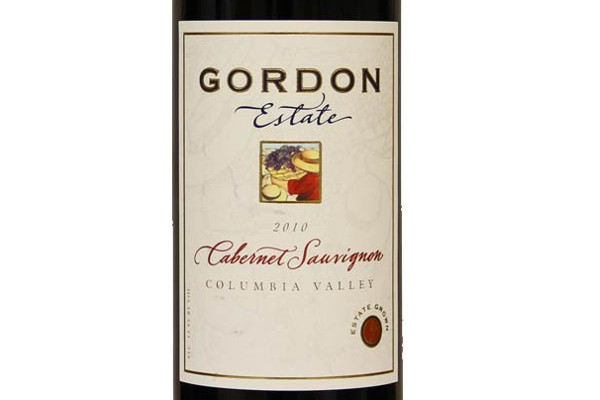 I'm not going to wax on about it any more because, to be honest, I don't actually want you to buy too much of it in case my supply runs out. But, I suppose I had to tell you about it.
Amathus sent me some bottles of Gordon Estate's wine, but I received no other remuneration. All opinions are still my own.
Established in 1980 in Washington's Columbia Valley, two brothers cleared 200 acres to plant scrubland and embarked on an amazing adventure. It's now run by one of those brothers and his descendants and, most importantly, they are shipping it to the UK.