Published 27 October 2012
Bob turned to me, looked worried, and confessed "I don't actually have a clue what I'm doing". Having taken a new job as a community manager, my friend (whose real name isn't Bob) was feeling a bit of a fraud as he didn't "have the answers" he thought his company expected him to possess. I reassured him and told him not to worry – as I was sure he knew more than he thought – then poured him another glass of wine.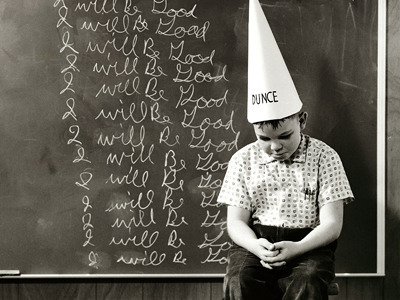 It was only the next day that it hit me: none of us knows the answer! And that's not what we are hired for. I'm sure it was the same in the past, but the speed at which the world changes these days magnifies the fact that we're not paid to know answers; we are paid to find solutions. Gladwell's 10,000-Hour Rule (which claims the key to success in any field is a matter of practicing a specific task for a total of around 10,000 hours – or 20 hours per week for 10 years) makes experts pretty hard to come by in industries that are only a few years old.
Expertise is now not only difficult to find, but is often played down. So much emphasis is put on collaborative efforts nowadays that the old-school "expert" figure seems to be almost extinct in progressive tech companies. Of course there are still specialists, but many roles that would previously have desired mastery are now looking for a different mindset: a candidate who can evidence the ability to help create an initial plan, implement it, analyse the effects, then adapt the plan is more valuable than any expert who claims to be able to provide the correct answer straight off the bat. Let's face it, the latter's skill was more about spouting convincing bullsh*t than any savant ability anyway.
So when you next question your expertise, don't. The only way you'll reach a greater understanding in your field is by iterative research, trial and error, not from possessing some heavenly wisdom.