Published 22 October 2013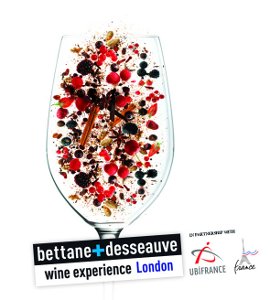 Since 1996, the two respected wine critics, Thierry Desseauve and Michel Bettane, have been the writers of The Guide to The Best Wines of France (Le Grand Guide des Vins de France). This weekend (25th & 26th October 2013) sees their second Desseauve + Bettane Wine Experience hit London.
Hosted in the Saatchi Gallery, the pair aims to make the event similar to the BFI London Film Festival … but for wine. "All of the producers exhibiting are selected on the quality of their production. With our team of tasters, we taste tens of thousands of different wines every year from all over the world with the aim of presenting them to the public", explains Desseauve.
With Desseauve and Bettane at the helm, it is unsurprising that France dominates the show; but there are also wines from Italy, Spain, Argentina and even Greece. Wines include Taittinger, Dominio de Pingus La Massa and, one of my favourites, Château Giscours.
Along with tastings, there are a number of special events and master classes taking place:
A wine auction organized by The Grape Foundation charity on the Friday evening at 5.30 (the funds collected will be donated to disadvantaged children)
Wine Premiere Awards: a presentation of 12 innovative wine projects where visitors can vote for their favourite – and win a prize if they come close to the panel's decision.
The Chardonnays Masters by the Drinks Business: award-winning wines chosen by a panel of experts will be presented to the class.
Barolo vertical tasting: Alfio Cavallotto presents a master class tasting Barolo Riserva Bricco Boschis vigna San Giuseppe 1978, 1988, 1998 and 2006.
Châteauneuf du Pape in 2010: Michel Bettane will present four different producers from this outstanding region.
Riedel Glass Masterclass: Stephen McGraw, MD of Riedel, explains the difference that a shape and size of a glass makes you one's perception of wine – includes a set of Riedel glasses to take home!
The Desseauve + Bettane Wine Experience is held at the Saatchi Gallery, Duke of York's HQ, King's Road, London, SW3 4RY on Friday 25th and Saturday 26th October 2013.
I have two pairs of free tickets to give away (worth £60) . The first two people to post a comment telling me what they like the look of most about the event get them.