Published 28 February 2014
I'm impressed. Having been asked to pay attention to some supermarkets for a new project (more about that soon), I have found some pretty good wines in unexpected places; I've also been disappointed in wines from some 'premium' shops.
Probably the most impressive is the Co-Operative. Although their range is far smaller than the big supermarkets, it has a good variety of regions, grapes and prices. Even forgetting a one-off clearance sale where I got a few bottles of Clos de l'Oratoire for just over a tenner, they have quite a few wines at very reasonable prices that I'd happily drink. Some of their best are in their Fairtrade range.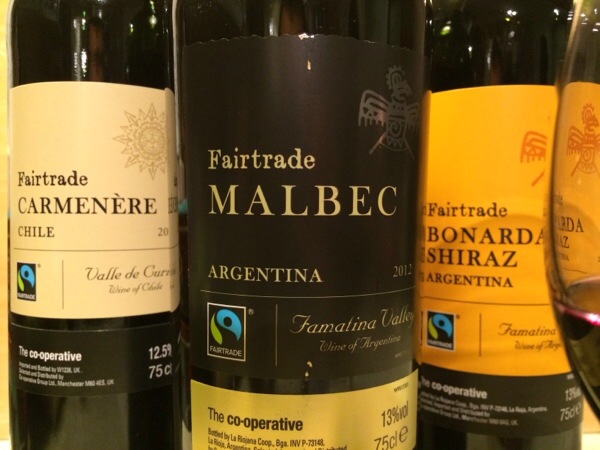 With the exception of the Shiraz, which I've found quite variable, this range is pretty consistently good for the price. The Malbec Gran Reserva is the best, but I've not seen it for quite a while. But their standard Malbec is pretty good; it doesn't have quite the depth of better Malbecs, but it's good as an everyday wine. The Bonarda Shiraz and Carmemere are my second and third options from the range.
Malbec £6.79; Bonarda Shiraz £5.25; Carmenère £4.79
Do you have a wine that you think punches above its price? What is your favourite wine from a supermarket? I'd love to hear your thoughts.