Published 8 January 2012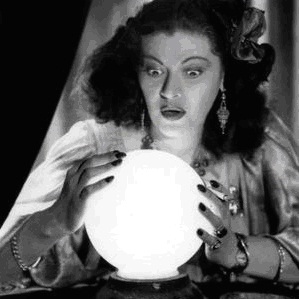 Only the brave would make predictions in such tumultuous times, but I've managed to find quite a few willing to put themselves on record for what they think 2012 will throw up.
I only have one: that the divide between wine brands who use social media and those who don't will increase. That is, those currently using social media effectively will continue to do so, and get even better; whilst the others will continue to bury their heads in the sand. I'll do what I can to change this, but I'm not expecting a seismic change.
So what have others said?
Countries
England, Australia, Italy, Spain and Argentina are amongst those predicted as winners in 2012.
English sparkling wine is a hot topic this year, with many people predicting an increased interest in 2012 – and I'm with them on this. Author Matt Walls (@mattwallswine) says, "English sparkling wine will get better known and more accepted as a quality product. Especially if we have a good summer." Spittoon's Andrew Barrow (@wine_scribbler) adds that this will be helped on by the Olympics, however, "high prices will temper interest". Tom Harrow, (@WineChapUK), agrees that quality is not the problem; it's the pricing that is going to cause difficulties. He sums it up by saying that the top English producers "are not affordable alternatives to Champagne."
Australia gets a vote from wine writer Robert Joseph (@robertjoseph) and Harrow. Joseph sees "Australia making a comeback (and Semillon Blanc becoming a "real category"), while Harrow envisages Australia "fighting back" with their top-end Chardonnays challenging Burgundy in 2012.
BBR buying Director Alun Griffiths MW predicts that Argentina will continue to make huge strides, with Joseph seeing the country having success due to supermarket own-brand Malbecs. While Concha y Toro (@conchaytoro) thinks that both Argentina and Chile will "make great inroads into the on-trade this year, fine dining in particular".
Italy should be a winner due to all the Moscato that is going to be drunk in 2012 (see later). Joseph adds Pinot Grigio and Prosecco to the list of wines that will succeed from Italy. Harrow predicts that the East might start to get in on the action at the top end (as well as continuing to snap up Bordeaux's top growths).
Spain is a hot tip across all price points. Alison Dillon (@alisonedillon), of wine PR specialists Dillon Morrall, predicts that Spanish wines will increase their market share in the next 12 months. Griffiths agrees, saying that "Spain will be a region to watch in 2012 with its well-made, attractively-priced red and white wines"; Joseph simply says that customers will benefit from "great value cheap red". Harrow anticipates a greater focus on higher end Rioja which he considers the "best value fine wines in Europe".
Wine producer Randall Grahm (@randallgrahm) thinks many new world wineries "will (very tragically) bite the dust. Those who can get closer to their end customers will be most successful."
As well as these established countries, Thierry's (@thierryswine) thinks lesser known ones (such as Moldova and Turkey) could be the source of "good value" wines that customers are going to be looking for in light of the ongoing purse-tightening. Barrow supports Turkey, saying that being the hosts of EWBC 2012 should get them talked about – "at least amongst wine bloggers". Harrow adds Croatian (Istrian) wines to that list. However, although Joseph agrees there will be a lot of talk about these 'new' countries, he thinks very few bottles will actually be sold. Caroline Henry (@carohenry) thinks that Brazilian sparkling wine may make the big time: "half the price of Prosecco but so much better".
Government regulation – "The Rise of Moscato"
2012 is likely to see quite a few changes to the law: whether it's minimum pricing or taxing drinks per unit alcohol (for more info on these, see alcoholpolicy.net). Most people accept that the new regulations will have an impact on buying patterns, with many tipping Moscato as a major benefactor
Thierry's says that regulations will see lower alcohol wines becoming popular.
Joseph says that "sweet, grapey Moscato (usually 5.5% but up to 11%) will be HUGE"; Harrow simply says that 2012 will see "the Rise of Moscato". Walls agrees, specifically saying that "Moscatos will begin to take market share from White Grenache/White Zin towards the end of 2012."
Dillon thinks that further "alcohol clampdowns" will be made by the Government during the year.
Despite the increase in costs (from unit pricing and duty increases), Robert Joseph still thinks that "the sub-£5 bottle will survive."
Retailers
After a terrible year for independents, nobody is brave enough to predict a significant turnaround in 2012. The general consensus seems to be that those independents still in business will survive due to a niche customer base, but also that online sales across the board will see an increase.
Thierry's says that, due to many factors such as duty rises and minimum pricing, wine is being forced into "a different retail pricing environment". They think that this will cause a decline of mass market wine sales and a reduction in physical shelf space in supermarkets. They also predict a "drift away from loss-leading promos", and think that retailers will need to get smarter (giving M&S's move of putting wine specialists into their stores as an example).
Rowan Gormley of Naked Wines (@nakedwines) thinks that we could see a social media-driven "wine Spring" where Facebook and Twitter discussions lead consumers to realise that supermarket offers really are too good to be true.
Joseph also predicts that supermarkets will reduce the breadth of their in-store range, but doesn't think that this will bother many customers.
Many see these in-store changes pushing the more savvy customers online or to the independents. Dillon thinks that "good independents will continue to flourish" while Joseph adds that this will "increase the polarisation of the UK market".
Packaging
Will we hear the death toll for the bottle in 2012? No, but there's hope that advancements will be made into alternative packaging.
Dillon and others predict that we are likely to see innovation in packaging (e.g. PET and paper bottles).
Contentiously, Joseph believes that (unfortunately) natural cork will continue its fightback against alternative closures, but also sees the likes of Diam and Nomacork synthetics growing in popularity.
Personally, I can't see cork taking market share from the screwcap. UK consumers are pretty happy with screwcaps, so producers aren't going to scrap production-line technology (in which they've invested heavily) without good reason; and the scientific developments in Brett and TCA aren't good enough reason.
Organic/Biodynamic
There's been lots of noise about natural, organic and biodynamic wines over the last few years; but there are no regulations for these definitions. What changes will 2012 bring?
Swedish author Erica Landin (@ericawinetrips) sees a "growth of Bio segment" but adds that early adopters will criticise the 'Organic' label.
Walls believes that Natural wines will begin to "clean up its act at the wilder fringes of production as serious faults are no longer tolerated."
Harrow thinks a "synthesis of opinion and ideally codification of requirements" is possible.